WERRIBEE CRAFT FESTIVAL 2022
Is an event held annually each year the weekend after Melbourne Cup Day. All Craft is handmade and of a high quality.
Hurray we are back for 2022
This event is held at the Encore Events Centre.
Keep an eye on our Facebook page for updated information.
The Committee would like to thank you for all you support
Please stay safe

and

Happy Crafting
Celebrating Over 40 Years
The Werribee Craft Festival is a not for profit organisation that has been putting their profits back into local charities and the Wyndham community for the past 40 years. The Festival started in 1978 in Centenary Hall with help of the Council and when this was earmarked for development, the Events Centre became our new home in1989, and then the Wyndham City Civic Centre then back to Encore.
The Craft Festival Committee prides itself in ensuring the standard of the merchandise available each year is of the highest quality, it allows the local crafters somewhere to both promote and sell their goods. Because of this high standard over the years we have attracted visitors from all areas of the state. The excellence of the wares that are available at the Craft Festival is what brings people back year after year.
Every year we find there are people visiting the Craft Festival from not only all over Melbourne, but from country areas and interstate. Now people are planning visits to Wyndham to coincide with the Craft Festival. Having survived through many difficult times, we have become an important part of the Wyndham City Calendar that everyone young and old alike looks forward to attending each year.
The Festival has a small but very talented organizing committee that brings you this Festival each year, and hope to for many years to come.
We are a non for profit organisation that donates our profits back into the Wyndham Community.
For all the latest follow us on
Some of our wonderful stalls from 2019
For all the latest news follow us on
Meet EZL Frames
Memorabilia & Gifts is located in the Western Suburbs of Melbourne.
They specialize in Custom Picture Framing, Memorabilia, Matt Cutting, Sublimation Printing and personalized gifts.
Anything can be made to order if photos are supplied.
Their Show room is located in
Sunshine West.
https://www.facebook.com/EZL-Frames-953148574713659/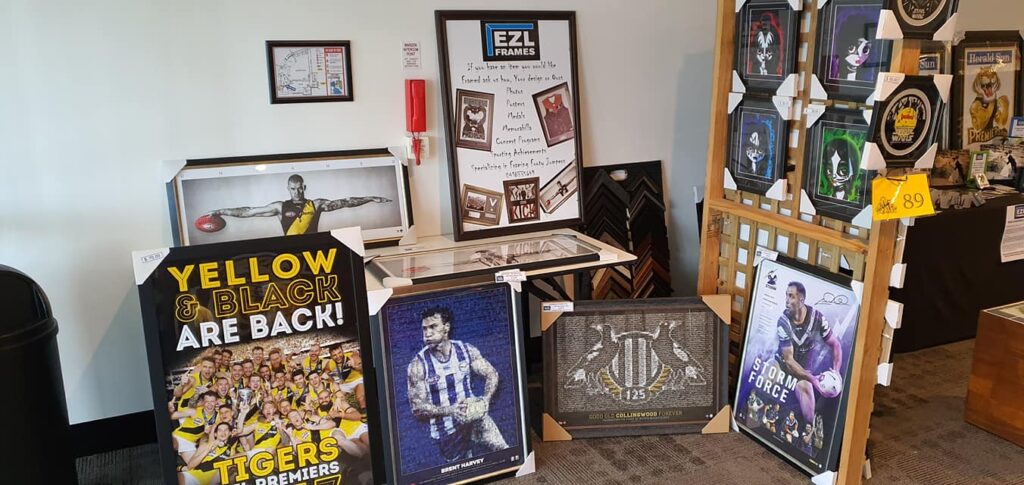 The Werribee Craft Festival is Proudly Sponsored by
Copyright ©2019 Werribee Craft Festival